Pictured above: Members of IrelandXO staff and volunteers in 2019
Mike Feerick
Founder and Chairperson
Mike Feerick is a tech entrepeneur and CEO of the free online education website Alison.  He founded Ireland Reaching Out in 2009 and has been its Chairperson since then.  Born in New York, Mike is a graduate of the University of Limerick(BBS) and Harvard Business School(MBA).  Recognised by UNESCO for his global leadership in free open-source learning, Mike is an Ashoka Fellow and Arthur Guinness Fund Awardee for social entrepreneurship.
---
Laura Colleran
Programme Manager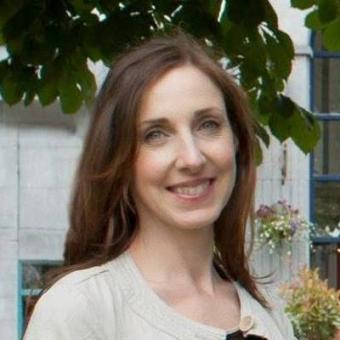 Laura Colleran joined the Ireland Reaching Out HQ team in November 2014.  She is an Ex-member of the Diaspora, having worked in Italy for 12 years, and has recently returned to her home county of Galway.  Laura is a graduate of the DIT and has worked with top global brands at international level.  She is responsible for all marketing communications, managing the global promotion of the programme and overseeing all website content and social media engagement.  
---
Jane Halloran Ryan
Heritage Resource Manager
Jane Halloran Ryan is the Ireland Reaching Out Heritage Resource Manager. Jane's interest and experience in genealogy began in her teens when she started her own family research. In addition to her personal experience, she has a Certificate in History of Family & Genealogical Research Methods from the University of Limerick and has practiced as a qualified Solicitor as a member of the Law Society of Ireland in the Clare and Limerick areas. She has also recently completed her M.A. in Local History at University of Limerick. Jane coordinates all Ireland XO volunteers, manages the message board and is the main point of contact for those returning to Ireland to visit their Ancestors places of origin.
---
2019 has been a fantastic year for Ireland Reaching Out. A record number of local communities are engaging with their global Diaspora through the IrelandXO.com website and this year, the National Lottery has recognised the important work that is being done by the Ireland Reaching Out volunteer network by selecting this non-profit Galway-based organisation to be one of the 36 finalists in the 2019 Good Causes Awards. Regional Winner for the West in the Heritage category, Ireland Reaching Out benefits from National Lottery funding through the Heritage Council.
---
Find out more about our team and what we do here: