The bond between Canada and Ireland has existed for centuries. With almost 4.5 million Canadians claiming Irish heritage, it's no surprise the Irish are the fourth largest ethnic group in Canada today. 
So how did they get there? And how does one go about researching the Irish who immigrated to Canada and stayed, or who came to the US by way of Canada? 
Waves of Irish Immigration to Canada
The Irish began setting foot on Canadian soil as early as the mid-16th century when Irish fishermen frequently traveled to Newfoundland from southern Ireland. 
Of the early Irish immigrants, the majority were Ulstèr-Scotch fowk / Ulster-Scots people (aka the Scotch-Irish) who came from the northern province of Ulster. They emigrated to settlements in Eastern Canada in the late 17th century, and in 1760, a few thousand more settled in Nova Scotia.
Beginning in the late-17th century, Irish migration to Newfoundland & Labrador reached its peak during the first two decades of the 19th century, when up to 35,000 Irish arrived on the island.
When the Great Migration to Canada began in 1815, many Protestant Irish immigrants crossed the Atlantic to Lower Canada (Quebec) and settled along the St. Lawrence River. From 1818, they began to settle in Upper Canada (Ontario). 
In the 1820s, over two thousand Irish, the majority of whom were from County Cork,  came to Canada as part of an experimental assisted emigration scheme run by Peter Robinson. Were your ancestors among them? Click on the image to discover more. 
In the 1830s, when the Great Irish Immigration took place, they came especially to New Brunswick, with some 34,000 Irish arrived in Montreal in 1831. Nova Scotia's Cumberland County, New Brunswick's Kings, Queens, Carleton and Northumberland counties, Prince Edward Island's Queens, and Upper and Lower Canada had significant Irish populations by then.
Unlike the Scots or English, the Irish tended to remain in the ports, such as Halifax and Saint John (where Partridge Island became North America's first quarantine station. 
BORDER CHANGES  To have an idea of what borders were like when your ancestor arrived SEE North-America 1791
Canada's role during the Great Irish Famine
Of course, the largest influx of Irish immigrants arrived in Canada during the Great Irish Famine 1845-51, when hundreds of thousands fled to North America. Passage to Canada being more affordable, some of the most destitute and bereft of those who survived the voyage stopped first at the island of Grosse Île, Quebec for mandatory quarantine.  It is estimated that almost 5,000 Irish died on Grosse Île and it is known to be the largest Irish burial ground exclusive of Ireland.
To discover more about the fateful #Carricks Shipwreck and the Irish communities affected by this great loss, click here:
The impact of this wave of Irish immigration on Canada's population was huge with those arriving aboard coffin ships often sick and dying, which adversely affected Canada's port towns. By June of 1847, the port of Québec became so overwhelmed, that dozens of ships carrying over 14,000 Irish queued for days to make a landing.
Saint John was second only to Grosse Isle as the busiest port of entry for Irish immigrants to North America during the famine years. In the census of 1851, over half the heads of households in Baile Sheáin registered themselves as natives of Ireland. 
The Empress of Ireland
In the early 1900s, the Empress of Ireland (sister ship of The Empress of Britain) played a massive role in Canada's flourishing population and economy. Discover Canada's own tragic Titanic story in 1914 here:
Today numerous cities, towns, and communities across Canada celebrate St Patrick's Day with parades and events organised by the myriad of Irish societies and associations. Canada boasts several associations for Irish studies as well as university programs and courses devoted to this same theme.
Gaeltacht Cheanada
Did you know that Canada is home to the only Irish-speaking Gaeltacht area outside of Ireland? 
Gaeltacht Thuaisceart an Oileáin Úir aka the North American Gaeltacht – a gathering place for Irish speakers in the community of Tamworth (near Erinsville Ontario) – was given official recognition by the Irish government in 2007. 
Most of the Irish immigrants who came to Canada and the US in the 19th century were Irish speakers (with many knowing no other language on arrival). While most famine emigrants integrated into life in the New World as anglophones, some became French-speaking farmers, fishermen and shopkeepers in Quebec, such as the Irish-speaking Kaveneys from Co. Sligo ​
Irish Settlers in Cumberland Township, Ontario, Canada
The Cumberland Township Historical Society has documented the names of all settlers who settled here up to 1840.  About one third of those settlers came from Ireland.  Some came in groups and some in drips and drabs.  We now wish to better understand their previous history in Ireland and what specifically led them to emigrate to Canada.  In some cases, we have some understanding of their situation in Ireland before leaving, but for most it has been very difficult.  All of their family trees are on our website at www.cths.ca.
Cumberland Township, Ontario, no longer exists as a municipal entity.  It has been divided up into two City of Ottawa wards and a part of it has also been lumped in with Osgoode Township south of Ottawa.  It remains however a significant land entity in terms of property documents and searches.
Cumberland Township was for the most part untamed wilderness in the early 1800's.  Access was via the Ottawa River, which did not become navigable for steamship until the 1830's.  Extensive logging, the construction of the Rideau Canal from 1828 to 1832, the establishment of Bytown (today's Ottawa), and cheap land provided early settlers with the means to survive.  Cumberland Township today is a mostly rural area with suburban communities encroaching from the west and with suburban pockets centred by older settlements such as Navan, Cumberland, Sarsfield and Vars.  The area named Bearbrook most retains the agricultural look that was established by the 1870's by almost exclusively Irish settlers.
There were more Irish settlers who came later than 1840 and we will add them gradually to our website.
---
Researching Irish in Canada
Irish immigrants can be found listed in a variety of records, mainly passenger lists, ships' lists, and assisted emigration schemes. Besides Upper Canada (Ontario), Lower Canada (Quebec), and the Maritimes (colonies of Nova Scotia, Prince Edward Island, and New Brunswick – especially Saint John) were the main arrival points. Not all remained; many out-migrated to the United States or to Western Canada in the decades that followed. (By the way, Irish people who arrived in Boston by way of Canada were known as "Two Boaters").  
FAQ #1  Did my Ancestor leave Ireland for "America" or Canada or the US?
Sadly our Canadian Irish cousins were often lost in family lore back home under "they went to America" (meaning anywhere in North America) especially prior to the Confederation of Canada 1867. 
Indeed, much of what is now Canada was considered part of the Americas (formally referred to as British North America) until July 1 1867, when the provinces of New Brunswick, Nova Scotia, Ontario, and Quebec became part of the Dominion of Canada. (Also note that the borders of the southern parts of these provinces have changed since Confederation). Newfoundland did not join Canada (by then a "dominion" within the British Commonwealth) until 1949.
Even the "gone to America" notes in the 1860s Griffith's Cancellation books (Irish land records) could have meant Canada in some cases. All this only adds to the confusion, but we haven't forgotten you Canada, and our local volunteers are here to help!
ASK Our Local Volunteers on the IrelandXO MESSAGE BOARD
---
FAQ #2  When did my Ancestor arrive in Canada?
Before you can find your way back to Ireland, it is vital to get an idea of when an ancestor emigrated from Ireland, and do as much research as you can locally before traversing the Atlantic to Irish records. Knowing your ancestor's window of departure from Ireland will determine how our local volunteers can assist you and what kind of Irish records you'll be able to explore.
SEE How to Research Irish Records for FREE
To discover the approximate year of an ancestor's arrival, clues can be found in Canadian...
---
FAQ #3  What Records are available before 1867?
It wasn't until 1865 that the Canadian government began retaining passenger lists as immigration records. Of the few passenger lists that have survived before that, most relate to immigrants from the British Isles to Quebec and Ontario. However, there are also references to settlers in other provinces, such as some Irish Orphans, the Irish settlers brought to Ontario's Peterborough area in the 1820s, the declarations of aliens for Lower Canada. SEE Immigrants before 1865
The Ships List – a volunteer transcription site of ship lists, passenger lists, and shipwrecks – is continuously being updated with new material and includes Canada's Peter Robinson Settlers. 
The Drouin Collection [paid] is invaluable for baptisms, marriages, and burials (both Catholic & Protestant) from the early 1800s. Although this is a French-Canadian collection, many records are in English.
Immigrants at Grosse Île  Surviving records of immigrants arriving at the Grosse Île Quarantine Station (between 1832 and 1937) were extracted from various documents and indexed on a database HERE
Montreal Emigrant Society Passage Book The Montreal Emigrant Society provided "passage" (transportation for immigrants arriving at Montreal and destined for settlement in different parts of Quebec and Ontario. The passage records for 1832 have survived. 
The Mannion Collection is a good resource for Newfoundland. 
---
FAQ #4  Where can I find records for those who immigrated to Canada?
Canadian Immigration Records From 1865 onwards, passenger lists and border entry lists were the official records of immigration. (Prior to that, there are no comprehensive nominal lists of immigrants arriving in Canada).
Passenger Lists, 1865-1935   The names of Irish immigrants coming to Canada after 1865 can be found in immigration records.
Census Records began in 1851 and took place every decade (on the 1's).  From 1906, additional censuses took place in the Prairie provinces (every decade on the 6's).
Provincial Records - each province holds its own records and differs in what is made available and how it can be accessed: 
Other useful resources include:
---
The IrelandXO Canada Database
We have a unique database of Canada-bound ancestors on IrelandXO and invite you to share your ancestor's story (so that our local volunteers might recognize them and reconnect you to your ancestral place of origin).
SEARCH  Ancestors Roll-call for CANADA
From Cobh to Canada  
Ancestors
Bridget Agnes Melody 1864
David Morrow 1864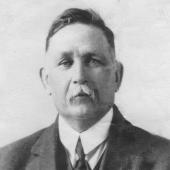 READ MORE
---
Over to you...
Got Canada connections in your family tree? We'd love if you shared their story to our Ancestors roll-call here:
---
The Irish in Canada by David A. Wilson.

Erin's Sons: Irish Arrivals in Atlantic Canada 1761-1853 ( 3 volumes) by Terrence M. Punch. 

Flight from Famine: the Coming of the Irish to Canada, by Donald MacKay. 

Grosse Ile: Gateway to Canada 1832-1937, by Marianna O'Gallagher. 

The Irish in Quebec: an Introduction to the Historiography, by Robert J. Grace. 

The uncounted Irish in Canada and the United States, by Margaret E. Fitzgerald and Joseph A. King. 

Irish Emigration and Canadian Settlement: Patterns, Links and Letters, by Cecil J. Houston and William J. Smyth. 

Irish Migrants in the Canadas: A New Approach, by Bruce S. Elliott. 
---
Read More