As part of our Counties in Focus series, we're taking a look at some of the gems that Cavan has to offer. Scroll down to read about some of the best Chronicles which we have collected from the Breffni County, as well as links to where you can learn more about your Cavan Ancestry as we prepare to celebrate Cavan Day on the 26th of September.
People
The Cavan Diaspora has no shortage of interesting characters. Here are some highlights from our database of Cavan Ancestors. Click on the images below to learn more about the lives of these individuals.
We love to see your Ancestors and read their stories. CLICK HERE to learn how to add your own Cavan Ancestors to our Chronicles Database.
Patrick Farrelly
Patrick Farrelly from Curraghmore migrated to the U.S. where he served 5 years in the Civil War
Dr Peter Callan
Dr Peter Callan relocated to New Jersey where he gained noterierty as the doctor who performed a sight-saving surgery on two young boys.
Rose-Anna Fitzgerald
Rose-Anna Fitzgerald (née Cox) was born in Cavan and migrated to the US where she married Thomas Fitzgerald from Bruff, County Limerick. The couple would eventually become the Great Grandparents of America's first Irish Catholic President, JFK. 
Francis Sheehy-Skeffington
Francis Sheehy-Skeffington was born in Bailieborough. He was known for his extremely progressive views especially in relation to the cause of women's suffrage. The controversy surrounding his death shed light on the actions of the British military forces during the 1916 Easter Rising.
Mary Anne Sadlier
Mary Anne Sadlier was born in Cootehill and migrated first to Canada and then to New York where she became a popular and prolific writer. 
Buildings
Cavan is home to some fantastic historic buildings. Here is just a selection of the examples on our Chronicles database.
Did you know that you can connect your Ancestor to a Building? CLICK HERE for an instructional video which explains the process.
Cavan Workhouse
Cavan Workhouse is one of four Workhouses located in the Breffni County. All 163 Irish Workhouses are on our Database of Chronicles. Most people in these communities would have had some sort of connection to these institutions, either as inmates, staff, members of the board of guardians, or even having been born in the lying-in hospitals. The other three County Cavan Workhouses are located in Bawnboy, Bailieborough, and Cootehill.
Lourdesville Secondary School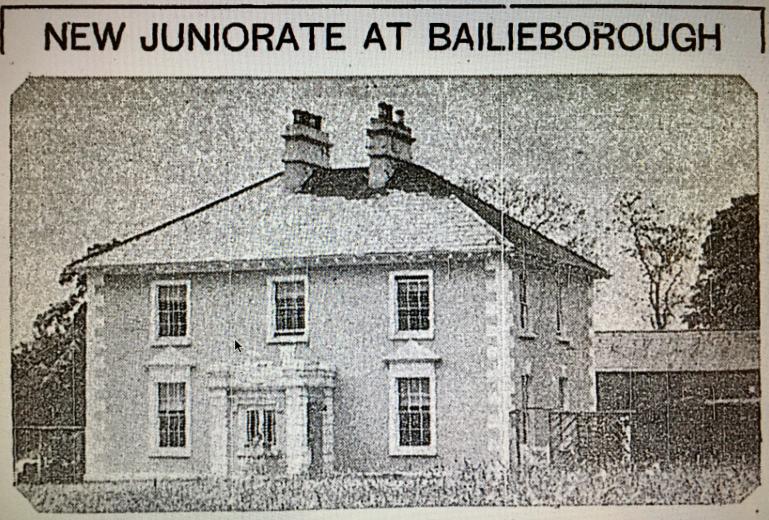 Lourdesville Secondary School was opened in 1965 by the Sisters of the Presentation Convent at the request of Bishop Austin Quinn. Their first class consisted of 35 girls. 
Cavan Masonic Lodge
The Cavan Masonic Lodge was built in 1885 and displays some wonderful features such as a Tudor style arched window. It is one of five such lodges currently active in the County.
Dowra Courthouse
Dowra Courthouse was built in 1930. Its construciton was a direct result of partition as Cavan had previously used Courthouses which were now under the jurisdiction of Northern Ireland.
Events
Cavan has seen some very important points in history. The links below will take you to some of the most notable events from Cavan's past. 
All-Ireland Football Final 1947
In 1947 the All Ireland Football Final was held in New York City. Cavan snatched the victory from reigning cup holders Kerry. 
Orphanage Fire 1943
Cavan has also known tragedy. In 1943 a devastating Ophanage Fire claimed the lives of 35 children and 1 older woman. 
Places to Visit
From its beatiful lakes to its rich heritage, Cavan has no shortage of places to visit. Here is a selection of Heritage Centres and Museums in County Cavan.
Cavan County Museum
For all things Cavan, be sure to check out the Cavan County Museum. With a vast collection relating to the last 6,000 years of Cavan's history, this museum truly has something for everyone. There is also a playground, garden, and activities for children so there is sure to be something for all the family to enjoy.
St Kilian's Heritage Centre
St Kilian's Heritage Centre in Mullagh tells the story of this enigmatic Saint through an exhibition and audio-visual presentation. There is also a café and craft shop on site and an adjacent playground, so a visit to the Heritage Centre makes for a great day out for all ages.
Find out more about your Cavan roots
Whatever stage you are at with researching your Cavan ancestry, we have the resources to help you find out more about your Breffni Roots. Once you have tracked down your Cavan Ancestors, be sure to add them to the IrelandXO Chronicles in time to celebrate Cavan Day with us. For more information on Cavan Day CLICK HERE
We highly suggest checking out our Cavan Message Board where our wonderful team of volunteers are waiting to answer your queries and help you to solve your family history mysteries. CLICK HERE to get started.
In the meantime here are some pages that we have put together to help you on your genealogy journey. 
Census of population 1901 and 1911 - Listings of all members of the family, details on religion, age, occupation, maritial status, county of birth and education. Can be viewed online here