As part of our Counties in Focus series, we're taking a look at what Clare has to offer. Scroll down to read about some of the best Chronicles which we have collected from The Banner County, as well as links to where you can learn more about your Clare Ancestry.
Picture above: Visitors to the Cliffs of Moher in 2019 enjoy the dramatic scenery
Popular Surnames in County Clare during the 19th Century
MacMahon

, MacMahon is an anglicized form of the Old Gaelic MacMathghamhna, a patronymic from the byname Mathghamhain, meaning 'bear'.  Two distinct septs of this nam existed in Ireland, one in county Clare and the other in and around present-day Monaghan.

MacNamara

, MacNamara was derived from the Gaelic Mac Conmara which translates as "son of the hound of the sea." There were two MacNamara septs in Clare, one called MacNamar Fion and the other MacNamara Reagh.
O'Brien, The early history of the O'Brien clan is as a Dalcassian tribe in SW Ireland and then with Brian Boru, the legendary king of Ireland who defeated the Norsemen at Clondorf in 1014. The Ui Braians ruled over Munster after Brian Boru's death and, as O'Briens, emerged as one of the chief dynastic families of Ireland.
Kelly, Kelly is both a given name and surname. Etymologically, it originated as a patronymic surname, with the prefix Ó and the suffix Ceallach 'strife' or 'contention'), the Old Gaelic clan name of Ó Ceallaigh which was anglicized as O'Kelly. Kelly has been adapted to mean 'brave warrior' in many English-speaking armies.

Moloney

, Ua Maul Dhomhnaigh, meaning 'descendant of a servant of the church' is an old Irish surname.  Maul in fact translates as 'bald'. Early monks and priests had close cropped hair with their trademark shaven patch. Many legends and stories relate to the association of the name with the Moloney clan.
Keane, Keane and Kane are both anglicizations of Cathain, a personal name diminutive of cath meaning'battle'.There were two main septs in Ireland called O';Cathain or O'Cahan, one from Connacht and the other from Ulster. The former were generally anglicized as Keane, the latter as Kane.
MacInerney, McInnerney was the anglicized form of the Gaelic Mac an Airchinnigh, meaning "son of the overseer of church lands," where an airchinneach, a hereditary title, was more commonly known as an erenagh.

Ryan

,The main source of this name was the old Gaelic O'Maoilriain (descendant of Maoilriain), the name of a Munster sept in Tipperary and Limerick.  O'Maoilriain abbreviated and anglicized over time to Mulryan and then to Ryan.
Lynch, Lynch has two probable derivations. The first is Anglo-Norman, from the de Lench family which was said to have arrived with or after Strongbow. A branch established itself in Galway where they became one of the strongest of the famous'Tribes of Galway' More numerous perhaps in numbers, although less in prominence, were the Lynchs that came from the Gaelic O'Loingsigh, grandson of loingseach meaning 'seaman'.
Murphy, Sea raider in Gaelic is Murchadh, composed of muir meaning 'sea' and cath meaning 'battle'.  The spelling of the name eventually evolved to the more phonetic O'Murchu. Today Murphy is the most common surname in Ireland.
County Clare famous people
The Clare Diaspora has no shortage of interesting characters. Here are some highlights from our database of Clare Ancestors. 
Click on the images below to learn more about the lives of these individuals.
We love to see your Ancestors and read their stories. CLICK HERE to learn how to add your own Clare Ancestors to our Chronicles Database.
The son of an MP and heir to the estate of Doolin, William Nugent McNamara was a renowned duelist and even acted as second for Daniel O'Connell. 
Daniel O'Connell
Statue of Daniel O'Connell 
Wise woman or witch? The jury is still out on Biddy Early and her magical blue bottle which allowed her to predict the future.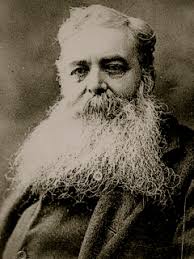 As the founder of the GAA, Michael Cusack is undoubtedly the Burren's most famous son. 
GAA Logo 
Born to Clare parents in Australia, Bella Guerin was the first woman ever to graduate from an Australian University. 
---
Historical Buildings in County Clare
Clare is home to some fascinating historic buildings. Here is just a selection of the examples on our Chronicles database. Did you know that you can connect your Ancestor to a Building? CLICK HERE for an instructional video which explains the process.
Ennis Workhouse is one of eight Union Workhouses located in County Clare. All 163 Irish Workhouses are on our Database of Chronicles. Most people in these communities would have had some sort of connection to these institutions, either as inmates, staff, members of the board of guardians, or even having been born in the lying-in hospitals. The other County Clare Workhouses are located in Ballyvaughan, Corofin, Ennistymon, Kildysart, Kilrush, Scariff, and Tulla. 
Dromoland Castle is the historic home of the O'Brien family. Today it is open to the public as a luxury hotel, spa, and golf club.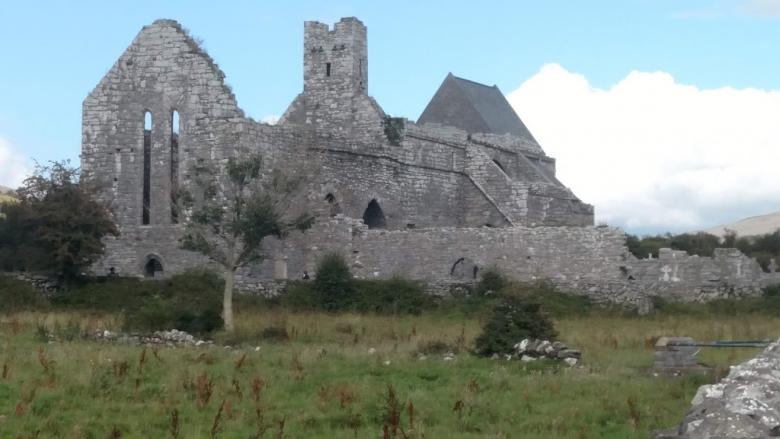 Built in the 12th century by Domhnall Mór O'Briain, Corcomroe Abbey is located on the edge of the Burren. 
Built in the 13th century, Bunratty Castle is Ireland's largest tower house. Today you can explore the castle and folk park and even attend a Medieval banquet there to get a taste of life as lord or lady of the castle. 
---
Notable events in County Clare's past
Clare has seen some very groundbreaking and devastating points in history. The links below will take you to some notable events from the county's past. 
The Battle of Dysert O'Dea was fought on the 10th of May 1318. It was part of the Bruce Wars which were fought over 3 years on Irish soil. 
Lisdoonvarna Matchmaking Festival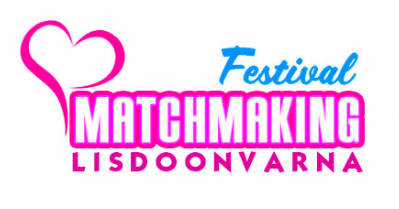 Since 1831 singletons have been making the September pilgrimage to the Lisdoonvarna Matchmaking Festival in the hopes that Willie Daly will be able to find them a partner in his famous book. 
Willie Daly
---
Where to visit in County Clare
With its rich history and dramatic karste landscape, Clare has no shortage of places to visit. Here is a snapshot of Heritage Centres and Museums in County Clare.
Located just outside Ballyvaughan, The Aillwee Cave is a must visit. Explore this historic cave, meet the birds of prey, and sample the delicious cheese and fudge made right there on site. 
Located near Quin, Craggaunowen is a heritage park like no other. With aspects of Irish history dating back thousands of years, there's bound to be something of interest for every member of the family. 
---
Find out more about your Clare Irish ancestry
Whatever stage you are at with researching your Clare ancestry, we have the resources to help you find out more about your Banner County Roots. Once you have tracked down your Clare Ancestors, be sure to add them to the IrelandXO Chronicles so that others can read their story. Who knows? You may even find a connection you never knew you had.
We highly suggest checking out our Clare Message Board where our wonderful team of volunteers are waiting to answer your queries and help you to solve your family history mysteries. CLICK HERE to get started.
In the meantime here are some pages that we have put together to help you on your genealogy journey.