As part of our Counties in Focus series, we're taking a look at some of the gems that Sligo has to offer. Scroll down to read about some of the best Chronicles which we have collected from Yeats Country, as well as links to where you can learn more about your Sligo Ancestry.
Picture: Sligo Harbour
Sligo translates to 'abounding in shells', it is a coastal seaport with seven beaches all within 10km!  It is often described as one of the earliest places of human settlement and is home to the megalithic cemetery of Carrowmore which translates to Great Quarter (see image below) dating back to the Stone Age.  Located not far from Sligo town, there are over 35 passage tombs there constructed over 6,000 years ago. It is one of the four major passage tomb cemeteries in the country, the other three being Newgrange, Loughcrew and Carrowkeel.
Image: One of the Carrowmore tombs in Ireland. Photographer Jon Sullivan
The town of Sligo was founded in 1243 AD by the Norman Knight Maurice Fitzgerald and Fedlim O'Conchobar the King of Connacht. The Castle of Sligo was built in 1245 by the Fitzgeralds and the town continued to grow. In 1516 the O'Donnells succeded in capturing the castle and the town of Sligo. It was demolished by Red Hug O Donnell in 1595 in order to prevent it from falling into the hands of the English.
The subsequent years under the rule of Henry VIII marked a devasting time for Sligo. In 1642 Sligo town including the Abbey was burned by Sir Frederick Hamilton killing hundreds. Following Cromwell's invasion, Catholics were forbidden to own land and 63,000 acres of land were handed over to Cronwell's soldiers. The Act of Union in 1800 cemented British rule and industries like brewing, distilling, linen and leather trades grew. The port of Sligo was in full development and the railway arrived in 1860. You can read about County Sligo before the Famine here. The Famine of 1847 saw emigration ships fill as the countryside laid bare, a journalist at the time coined the phrase 'Sligo is no more'.  To research your ancestors who left during the famine click here
Visit the County Sligo Community here
Find out what parish your ancestors lived in here 
---
Surnames
Colin Shelley, a genealogist specialising in the origin and development of surnames takes us through the meaning of the 10 surnames in the county during the 19th century. His website covers more than 1,000 of these surnames.
Brennan - Brennan is an anglicized form of two distinct Gaelic surnames-O'Braonain and MacBranan, where braon would mean a "tear" (possibly indicating sorrow) and bran a "raven" referring to one with coal black hair.
McLoughin - MacLoughlin surname derives from the personal name Lochlann, from loch as 'lake' or 'fjord' and lann as 'land'. It was a Gaelic name used for Scandinavia and was applied to the Viking settlers of the early Middle Ages.
Gallagher - The Gaelic Gallchubhair incorporates the elements: gall, meaning stranger or foreign; and cabhair, meaning 'help' or 'support' and was anglicized to Gallagher. Oral tradition has it that the Gallaghers can trace their lineage back to Niall Naoighiallach, Niall of the Nine Hostages, in the fifth century.
Kelly - Kelly is both a given name and surname.  Etymologically, it originated as a patronymic surname, with the prefix Ó and the suffix Ceallach ('strife' &, or 'contention'), the Old Gaelic clan name of Ó Ceallaigh which was anglicized as O'Kelly. Kelly has been adapted to mean 'brave warrior'  in many English-speaking armies.
Hart - Hartes came from O'hArt (descendant of Art) and originated, as one of the four tribes of Tara, from county Meath. The name later spread westward to Sligo.
McGowan - McGowan is the phonetic anglicization of Mac Gabhainn, meaning 'son of the smith' The smith in olden times was an important person­age, as being the maker of armor and weapons.
Walsh - Walsh is a semi-translation of the early Gaelic Breatnach, meaning Welsh or Briton, which became Brenach, Waleys, Walensis, and finally anglicized as Walsh. The name was used to describe the Welsh who had arrived in Ireland in the wake of Strongbow's Anglo-Norman invasion of 1170.
Kennedy - Kennedy is the anglicized form of the Gaelic O'Ceanneidigh, descendant of Ceanneidigh. The root of the name is ceann, meaning 'head' and eidigh, meaning 'ugly' .The O'Kennedy sept split into three branches, the chiefs of which were referred to by their hair colors: don (brown), fionn (blond), and rua (red).
Duncan - The surname Duncan is derived from the Gaelic name Dunchad or Donnchad and before that the ancient Celtic name of Donncatus. The elements in the name are donn, meaning 'brown' and cath, 'battle' or 'warrior'. Dunchad's origins were Celtic Irish and it started out as a first name.
Henry - The Henry surname in Ireland appears as an anglicization of Mac Inneirghe and O hInneirghe. The root here is the Gaelic innereighe meaning 'abandonment' .The
Gaelic has also been rendered into English as MacHenry and MacEnery.
---
People
The Sligo Diaspora has no shortage of interesting characters. Here are some highlights from our database of Sligo Ancestors. Click on the images below to learn more about the lives of these individuals.
We love to see your Ancestors and read their stories. CLICK HERE to learn how to add your own Sligo Ancestors to our Chronicles Database.
William Butler Yeats
Of course we have to begin with Sligo's most famous son, Nobel Prize winning poet W.B. Yeats. Born in Sandymount, County Dublin his family relocated to his mothers home in Merville, County Sligo to stay with extended family. His was part of the Protestant, Anglo Irish minority that had ruled Ireland since the 17th century. Most members of this minority considered themselves English but Yeats was a proud Irishman featuring many Irish legends and heroes in his poems and plays.
Yeats' mother Susan Mary Pollexfen came from a wealthy merchant family in Sligo who owned a milling and shipping business. His father John was a lawyer and a well known portrait painter. They moved to England in 1867 so that John could further his career as an artist. It was there Yeats met Maud Gonne, a socially prominent Irish woman dedicated to Irish nationalism whom he courted for nearly 30 years. She inspired nationalist plays such as Countess Kathleen (1892) which he dedicated to her and Cathleen ni Houlihan (1902). Read more here
Charlotte Matlida Stoker
Sticking with the theme of literature, Charlotte Matlida Stoker witnessed the extreme horror of a Cholera outbreak in Sligo. It is believed that her tales of this time inspired her son Bram Stoker to write the iconic story of the undead Count Dracula. Read her fully story here
Brother Walfrid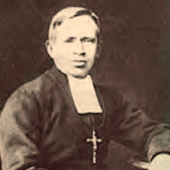 Born in Ballymote, Brother Walfrid relocated to Glasgow where he founded the Scottish football club Celtic. 
Countess Markievicz
Raised in Lissadell House, Countess Constance Markievicz would become a prominent figure in the Irish Nationalist movement and even become the first female MP to be elected to the British House of Commons. 
---
Buildings
Sligo is home to some fantastic historic buildings. Here is just a selection of the examples on our Chronicles database. Did you know that you can connect your Ancestor to a Building? CLICK HERE for an instructional video which explains the process.
Sligo Workhouse
Sligo Workhouse is one of three Union Workhouses located in Sligo. All 163 Irish Workhouses are on our Database of Chronicles. Most people in these communities would have had some sort of connection to these institutions, either as inmates, staff, members of the board of guardians, or even having been born in the lying-in hospitals. The other two County Sligo Workhouses are located in Dromore West and Tobercurry.
Classiebawn Castle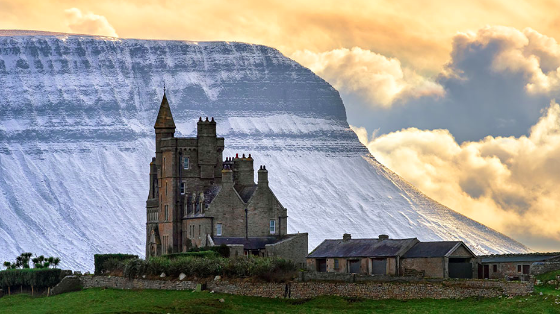 We couldn't discuss iconic Sligo buildings without mentioning Classiebawn Castle. This magnificent private home was built in 1874 and dominates the landscape for miles around.
Sligo Cathedral
This impressive Cathedral was built in the 1870's and is a fine example of the Romanesque Revivial style of architecture.
Lissadell House
Located in Drumcliff, Lissadell House is best known as the childhood home of Countess Markievicz. 
---
Events
Sligo has seen some very important and tragic points in history. The links below will take you to some of the most notable events from Sligo's past. 
1832 Cholera Epidemic
The year 1832 saw a devastating outbreak of Cholera sweep through County Sligo. It is believed that tales of the horrors witnessed during this time were the inspiration for Bram Stoker's work Dracula.
Shipwreck of the Carricks of Whitehaven
On the 18th of May 1847, 125 people lost their lives when the Carricks of Whitehaven sank en route to Canada. The ship departed from Sligo Port carrying passengers who were desperately trying to escape the poverty and starvation of the Great Hunger. 

---
Places to Visit
From its dramatic mountains to its rich heritage, Sligo has no shortage of places to visit. Here is a snapshot of Heritage Centres and Museums in County Sligo.
Sligo County Museum and Library
The Sligo County Museum and Library is located in Sligo town and is an excellent resource for local history research. 
The Yeats Memorial Building
The Yeats Memorial Building is managed by the Yeats Society and is home to an exhibition and provides guided tours.  

---
Find out more about your Sligo roots
Whatever stage you are at with researching your Sligo ancestry, we have the resources to help you find out more about your Yeats Country Roots. Once you have tracked down your Sligo Ancestors, be sure to add them to the IrelandXO Chronicles so that others can read their story. Who knows? You may even find a connection you never knew you had.
We highly suggest checking out our Sligo Message Board where our wonderful team of volunteers are waiting to answer your queries and help you to solve your family history mysteries. CLICK HERE to get started.
In the meantime here are some pages that we have put together to help you on your genealogy journey. 
---
Read More
-