September 04, 2023
Chris contacted Ireland Reaching Out late June of 2023 looking for information about his paternal grandmother is Ellen O'Connell, born August 13, 1914  in Lisheen Pallasgreen,baptized in Nicker on Aug 15 1914. Her father was Daniel O'Connell, her mother was Mary Ryan.
He arrived in Ireland on the 6th of August and was met with a team of local volunteers organised by local Caherconlish volunteer John Kennedy. 
Local man and historian Eddie O'Dea with the help of Mary Slattery and John O'Dwyer  fellow  local genealogists and historians were able to use the information Chris sent through to create a family tree for Chris on his Pallasgreen ancestry.
They all met on Monday the 7th of August in Garrison for a chat before heading to the old house where Chris was able to take away a souvenir!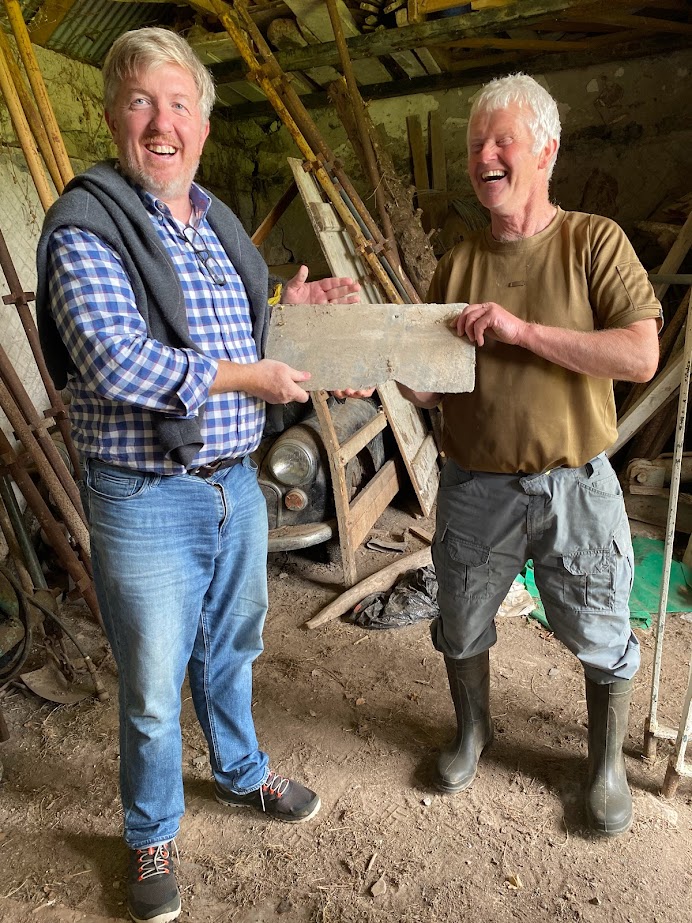 Message from Chris
We are back from our amazing trip and the highlight by all accounts was the visit to Pallasgreen and meeting Eddie, John, Joanne, Michael, Mary, and Margaret. Their hospitality was overwhelming and beyond all expectations, especially as we are able to actually go inside the boyhood home of my grandfather. Learning so much about my family history has only encouraged me to learn more. Can't wait for the next trip!
Now that we're back stateside I wanted to thank everyone for the overwhelming hospitality shown to me and my family during our visit to Pallasgreen. It was certainly the highlight of an amazing trip and seeing the house where my grandfather was born and raised was a very special experience. And having a souvenir from the house itself means there is always a little part of Ireland with us.